15 March, 2019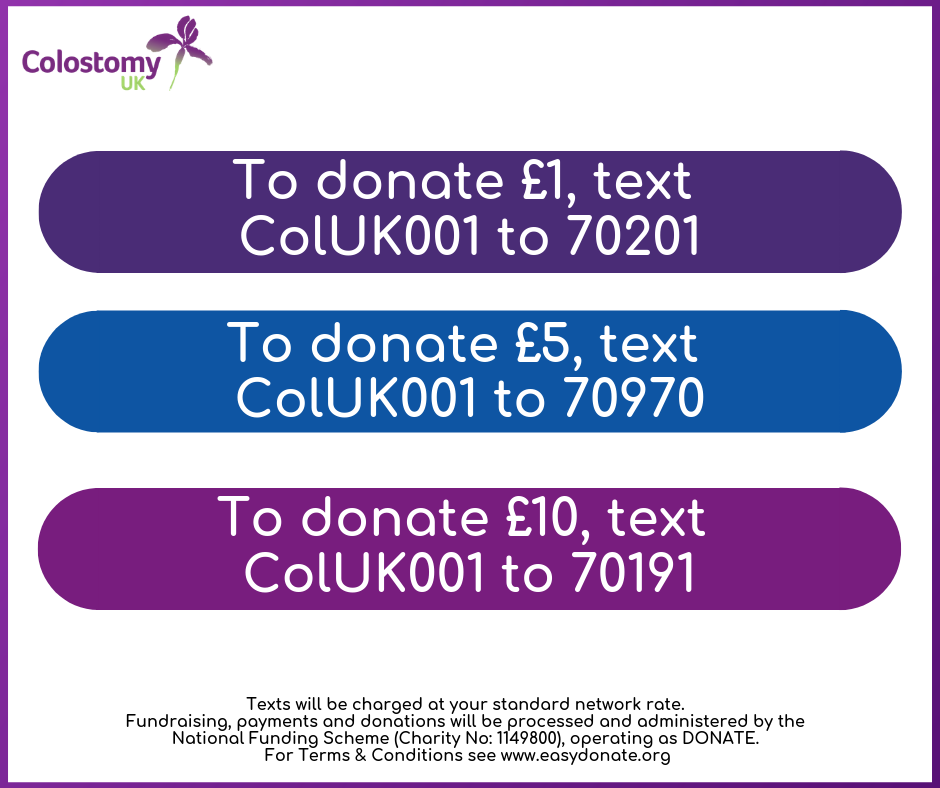 Colostomy UK is a registered charity financed from  donations, grants & gifts.
The money you donate will help us make a difference to the lives of people living with a stoma in the UK. It will fund vital support and projects that help people who are struggling pre or post surgery and allows us to campaign and raise awareness, so that ostomates' rights and needs are recognised by society.
We have recently updated our options to donate throughSMS/Text message.
To donate £1, text ColUK001 to 70201
To donate £5, text ColUK001 to 70970
To donate £10, text ColUK001 to 70191
The amount you donate will be added to your mobile phone bill, or deducted from your pay as you go credit. You will receive a reply confirming your donation.
We work tirelessly to ensure that every single penny you donate to us is used in the best possible manner and can help the most amount of people.
Texts will be charged at your standard network rate. Fundraising, payments and donations will be processed and administered by the National Funding Scheme (Charity No: 1149800), operating as DONATE For Terms & Conditions see www.easydonate.org