29 October, 2020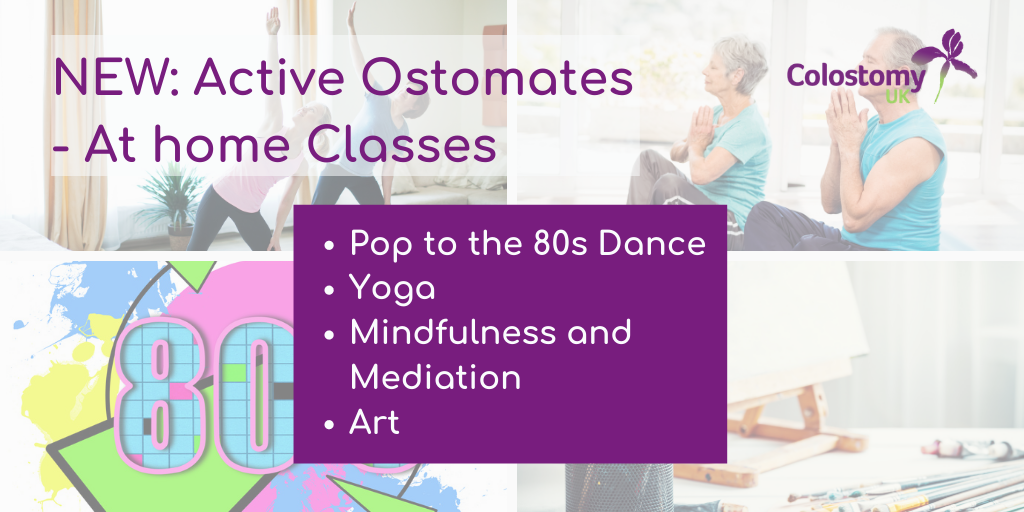 We're delighted to announce the launch of our latest Active Ostomates: at Home classes starting later this November.
We've got some new additions and some returning favourites so you're sure to find something suitable.
'Pop to the 80's' with Jennifer Emery is a brand new class that aims to get you fit while dancing along to the best pop tracks from now right back to the '80s!
Lisa Middleton returns with our new Yoga Classes. .A typical class will include body awareness, breathing techniques, preparing the joints, mindful slow flowing movements & postures, meditation and relaxation.
Chair Yoga will be back in the new year.
Returning for a new run are our Mindfulness & Meditation classes with Sophie Mills and Virtual Art with Louise Bradley. This time our art sessions are focusing on Colour and Paint.
To find out more and sign up for a class visit our Active Ostomates page