10 August, 2020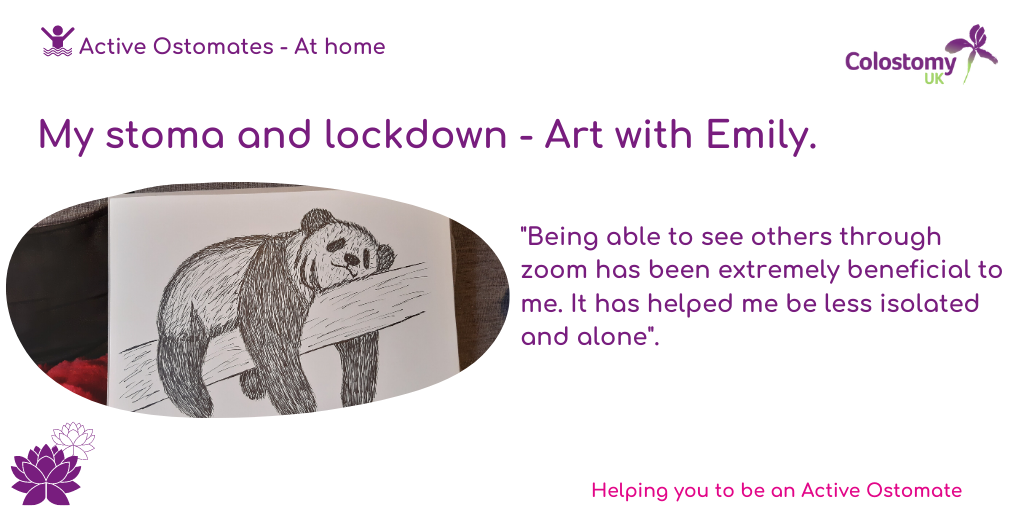 With new sessions starting in September, Emily tells us about her experience of our Virtual Art classes.
"I was initially unsure whether to have a go at the Virtual Art Classes or not because I wasn't sure how they would work over zoom. However, I decided to give them a go and I'm glad I did. I have always had an interest in art and not so long ago picked up the pencil and started drawing again. By taking these classes I have developed new skills that I can apply to my artwork as well as enhanced some I already had.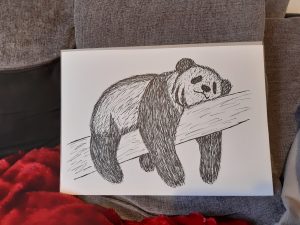 It has definitely helped me develop my work for the better. Of all the things I have learnt through these classes, my favourite is to draw with lines. I have found this to be a really effective technique whilst being quite simple.
The classes aren't just for people who enjoy art – they are for everyone. You can be a complete beginner and still get on fine, they are very much adaptable to everyone.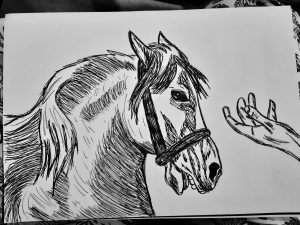 The teacher, Louise, is very welcoming and teaches a wide range of techniques in a way that is easy to follow and understand. You do not need any specific equipment either, you literally just need some paper, a pencil and a pen, so it is extremely accessible to all!
Being able to see others through zoom has been extremely beneficial to me through lockdown. It has helped me to be less isolated and alone, and it is good to see others in the same position as me. It is a new way of socialising for many but I have really enjoyed being a part of a class with people from all over the UK. I hope the classes continue."
To find out more about our Virtual Art Classes and to book a place on the next class which starts on Thursday 3rd September, visit: https://www.colostomyuk.org/active-ostomates/virtualart/