11 November, 2020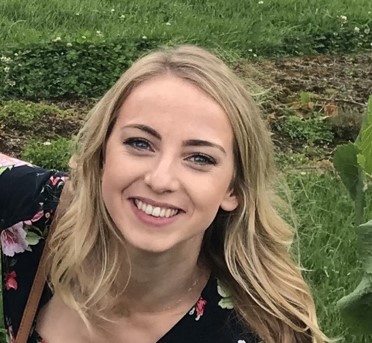 Lucinda Mitchell joins Colostomy UK today as our new Marketing and Communications Manager. Formerly the Senior Marketing Executive at Phyllis Court Club in Henley, she brings with her nearly 10 years' experience in Marketing and she is going to need it! She will be in charge of building and delivering our marketing strategy and managing our website and presence on social media.
Born and raised in Berkshire, Lucy has always had a passion for her chosen career. While she was studying Business and Management with Marketing at Bath Spa University Lucy volunteered with the Alzheimer's charity, RICE, and learnt about the important role that marketing and communications play in charitable organisations. On leaving university she worked for the charitable arm of a private school, Bradfield College. Today she has experience in both corporate and charitable settings, which she can draw on in her new role.
When she isn't at work, Lucy can be found indulging her lifelong passion, horses. She began riding at the age of six. Although her focus is now show jumping, when she was a student, Lucy played polo at a national level with SUPA. Lucy loves socialising and attending events, especially if there are cocktails! She is very passionate about the environment and climate change. In her role with Phyllis Court, she joined a sector wide campaign, to lobby supply chains to eliminate single use plastics, and had some successes.
Commenting on her appointment, Lucy said "I am delighted to join Colostomy UK at such a pivotal point in its history. I look forward to using my knowledge to extend the charity's reach, tell the wider world about stomas while, of course supporting and empowering ostomates!"