24 January, 2020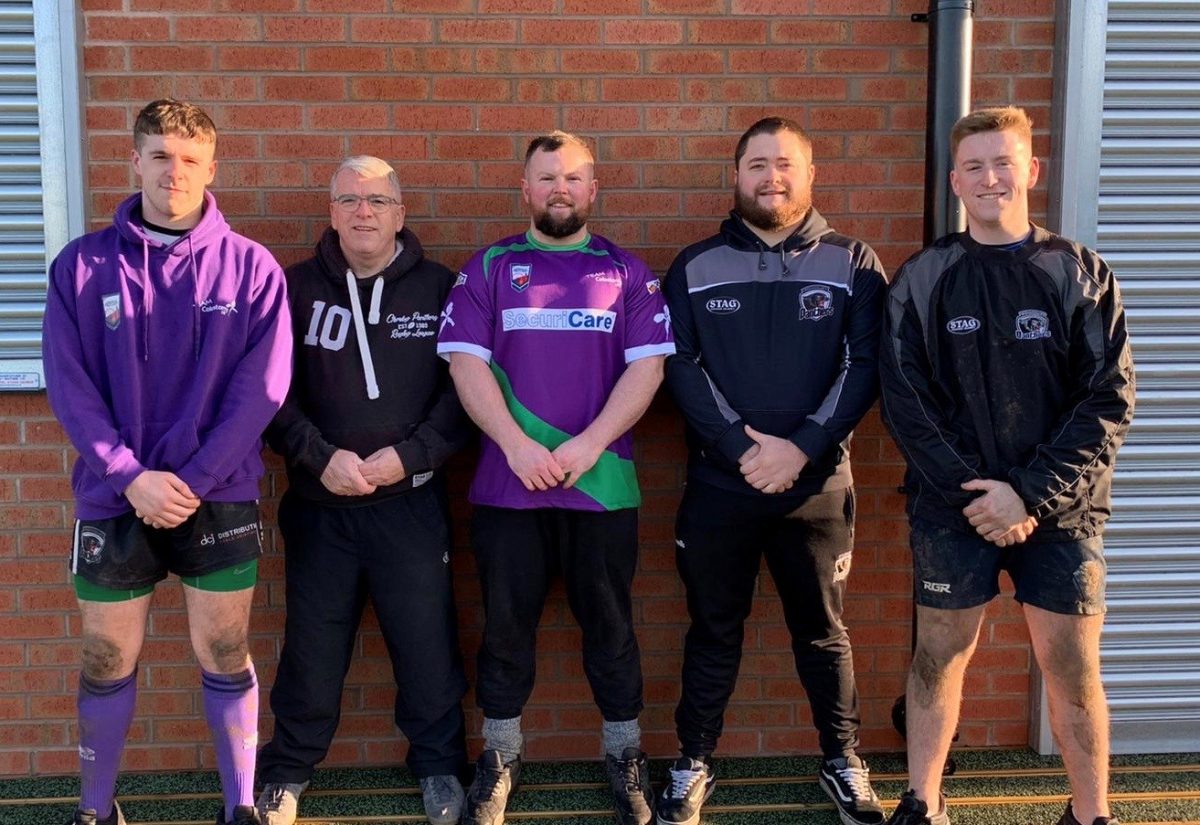 Colostomy UK are excited to announce that the first Team Colostomy UK Rugby League fixture of 2020 will take place on Saturday 28th March when we take on a select XIII from our great friends the Chorley Panthers.
The game will take place on a huge day of Rugby League which also sees the Panthers first team in action against Widnes Moorfield Tigers in a North West Men's League Division one fixture.
Another great day is in store as we plan to follow on from last June's successful event where an enthusiastic crowd not only saw some hard hitting action on the pitch, but supported the charity as well with significant sums raised through an auction and raffle.
Giovanni Cinque from Colostomy UK was delighted to confirm the game:
"It's brilliant that we're travelling to Chorley for our first game of 2020. Last year's event really showed us what we can achieve with this initiative so it's great that we're coming back again. Having Josh Charnley, Antony Gelling, Jamie Ellis, and Owen Farnworth in attendance really gave the day a boost and helped us attract some great media coverage and a really good crowd. Hopefully we can 'kick on' even more this year! We were also lucky that Antony produced a great educational video in the lead up to the game, which really helped raise awareness of living with a stoma and the match itself. We're really grateful to everyone at Chorley Panthers for their support, they've been fantastic."
Kaven Ellison from the Panthers who also plays for Team Colostomy UK commented:
"I think it was a no brainer to re-run the game once again this year, not just because of the link between the two organisations, but for how much of an impact last year's game had. The whole hype surrounding it was unbelievable, which means this year we'll have to try even harder to build on that, but I'm sure we'll do our best!"
Team Colostomy UK V Chorley Panthers XIII kicks off at 13:00 on Saturday 28th March followed by Chorley Panthers vs. Widnes Moorfield Tigers at 14:45.
Venue: Chorley Panthers Chisnall Lane, Coppull, Chorley PR7 5LX
Admission is free. The bar will be open and they'll be a BBQ serving burgers and much more. The day will also feature a raffle after the game.
For more info visit www.Colostomyuk.org and https://chorleypanthers.leaguerepublic.com/index.html
For more on Team Colostomy UK Rugby League click here