31 January, 2019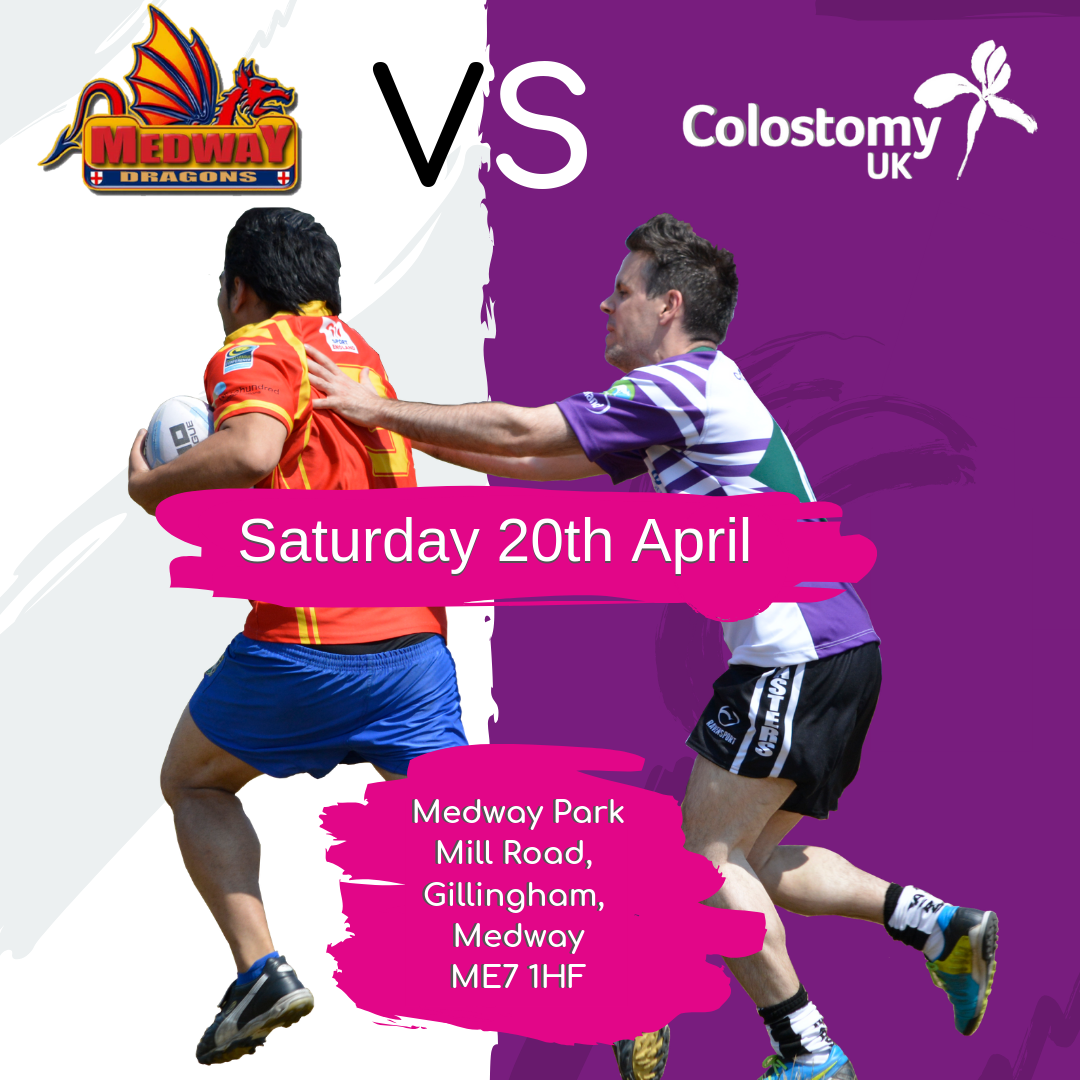 Colostomy UK are delighted to announce that our Team Colostomy UK Rugby League team will be going 'back to the future' on April 20th when we face a team from Medway Dragons in our first game of 2019. You can sign up HERE to receive updates.
It seems a long time ago now but it was only last July when we took to the field for the first time and enjoyed a memorable day in the Gillingham sunshine.
Since then the team has gone from strength to strength and has been a great tool in helping us raise awareness of living with a stoma, and changing perceptions about what ostomates can achieve.
We're hoping that 2019 will be even bigger and better including our return to Gillingham.
This year the game will take place at Medway Park  providing a top class, stoma friendly environment for what is sure to be a fantastic day, and we'll be announcing further events for the day soon. Directions here
The game kicks off at 1pm and admission is free.  We look forward to seeing you there!
We'll also be announcing further fixtures shortly.
For more information call 0118 939 1537 or email Giovanni.cinque@colostomyuk.org