02 December, 2019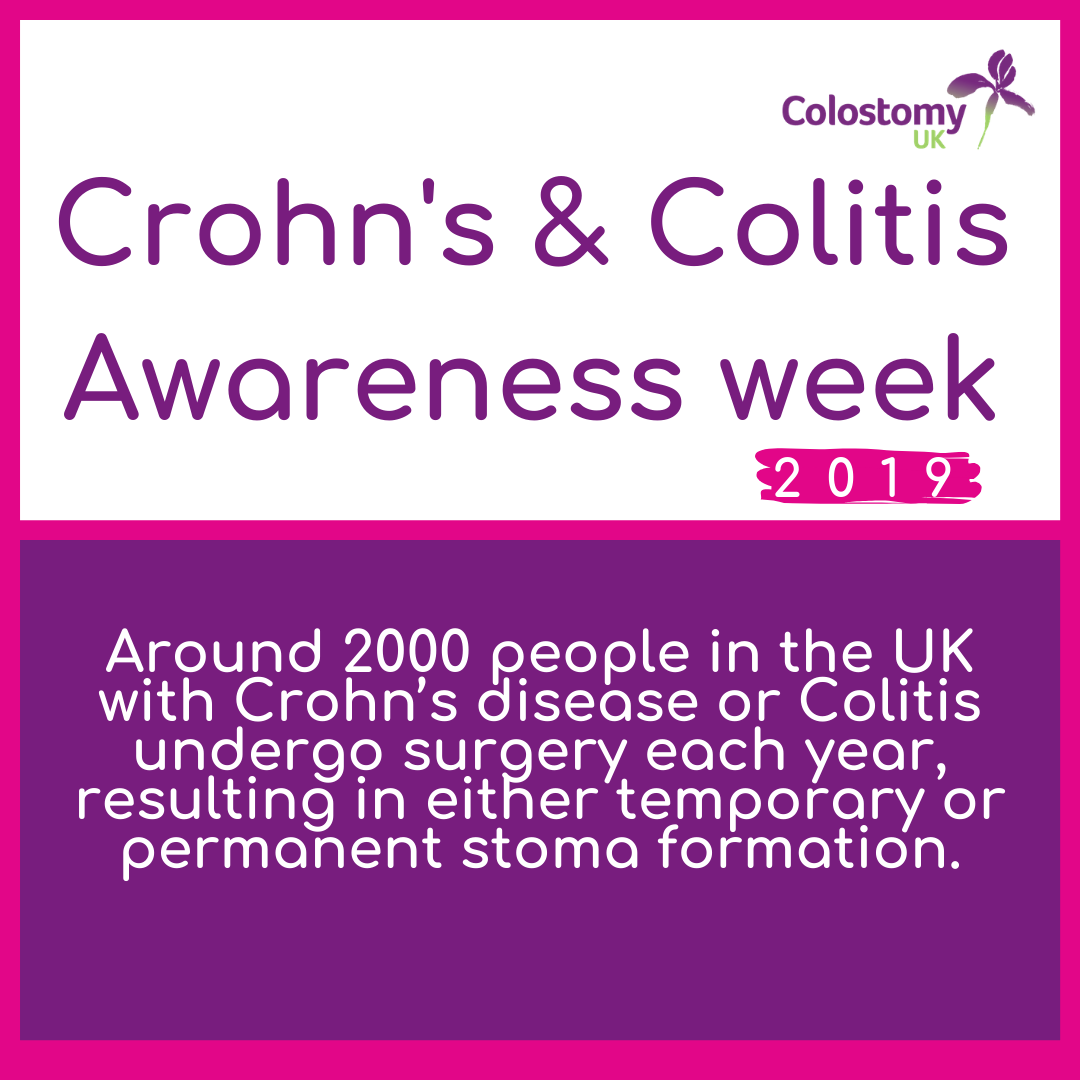 This week is Crohn's & Colitis awareness week.
Around 2000 people in the UK with Crohn's disease or Colitis undergo surgery each year, resulting in either temporary or permanent stoma formation.
Crohn's and Colitis are invisible illnesses, where a person may look okay on the outside; they may be in daily struggle with symptoms such as pain, extreme fatigue and urgency to use the toilet.
Right now, over 300,000 people in the UK are living with a lifelong disease that many people have never heard of. And the real number could be almost double that. Because of the stigma and misunderstanding surrounding these diseases, thousands of people are suffering in silence. But they are not alone.
It takes guts to talk about these conditions, just like it takes guts to talk about 'Living with a stoma'. Don't be afraid to shout out.
This week we'll be sharing some stories of people living with a stoma and Crohn's or Colitis.