06 September, 2019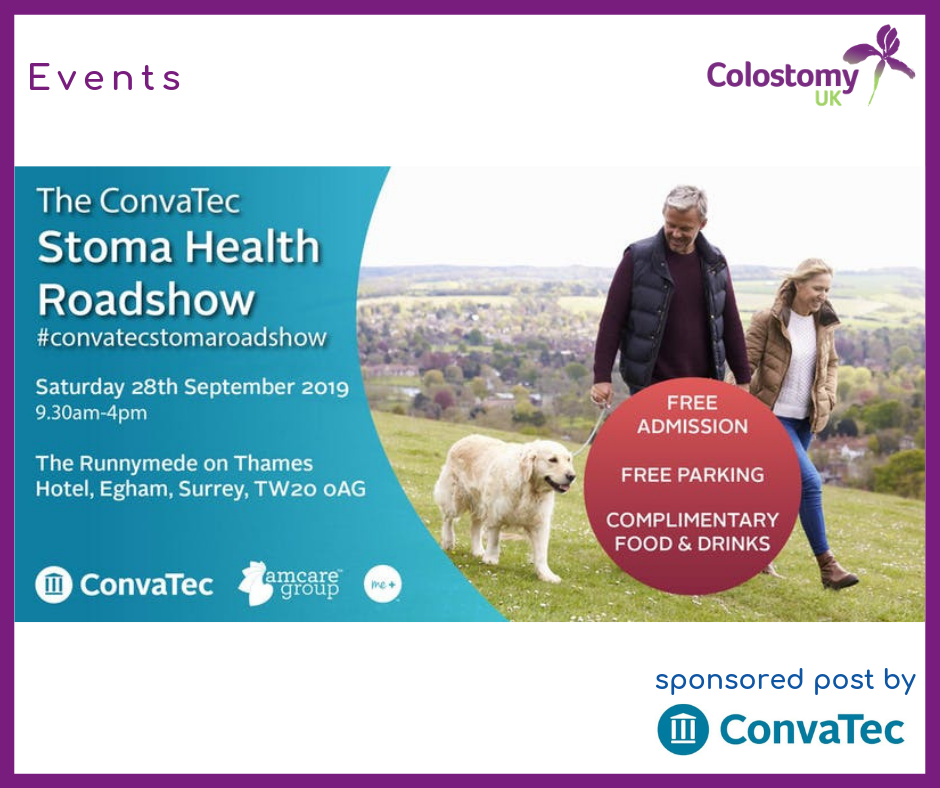 ConvaTec Me+ is proud to present the 3rd Roadshow for 2019. The ever-popular roadshow has been expertly designed specifically for those living with a stoma at any stage of recovery.
The event takes place on Saturday 28th September.
The Runnymede on Thames hotel, is a stunning setting on the banks of the River Thames. The roadshow offers practical workshops, complementary therapies, stoma checkups from a qualified nurse and plenty of advice and support.
The Workshops
The Workshops have been designed to cover a range of topics and support, designed specifically for ostomates, and will take place throughout the day, from 10 am until 4 pm.
Workshop 1 Movement and Recovery
Guided safe movement with our me+™ recovery team on strengthening your core
Try some gentle exercises to help with your recovery
Take away our guide to exercise so you can continue at home
Workshop 2 Healthy Hydration
Expert hydration advice from our Amcare™ Group nurses
Dispel the myths about what you can and can't drink
Try some samples of the best rehydration drinks
Workshop 3 Emotional Wellbeing
Session run by our specialist trained counsellor
Join like-minded people and open up in a safe environment
Learn ways to help you move forward
Workshop 4 Relationships & Intimacy
Expert advice from stoma care nurse Kevin Hayles
Learn about the sexual response cycle, intercourse, outercourse and discretion
Find out about the sexual dysfunctions associated with stoma surgery for both males and females
Specialist Advice
In addition to the workshops, visitors can also book in to meet with a specialist stoma care nurse. Whether you are struggling with your stoma care routine or need advice on product choice, or maybe you have sore irritated skin, our Amcare™ Group nurses are available to offer confidential care and support.
Your one to one appointment will take place in a private setting at the event.
Why not relax on the day with one of our complementary therapies?
Take this opportunity to relax with a hand massage or have your nails painted by our qualified beautician and ostomate Charlie? We are also offering head and neck massages from a qualified therapist.
ConvaTec Me+ will also have various freebies to take away, along with lots of leaflets and advice.
To Book
These events are very popular, however don't worry if tickets are sold out – additional drop in sessions will also be available throughout the day – simply come to the welcome desk and book your appointment.
To book on to the event you can book direct on: https://www.eventbrite.co.uk/e/convatec-stoma-health-roadshow-surrey-tickets-64725758486
Make a Splash – Colostomy UK
20 minutes down the road at Windsor Leisure Centre, Berkshire, there is also a Colostomy UK make a splash event, so why not pop along to our event before or after your swim? (2-4pm)
To learn more about ConvaTec Me+, please visit us on https://meplus.convatec.co.uk/
We look forward to meeting you soon!
ConvaTec Me+ Team