16 April, 2018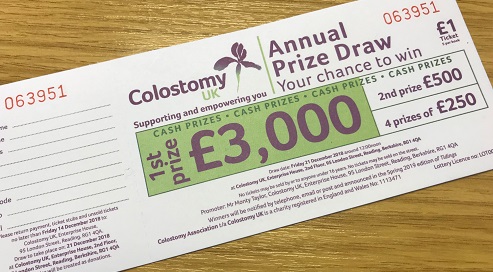 Get your tickets now for the Colostomy UK 2018 prize draw. Tickets cost £1 each and you could be in with a chance of winning £3000. There are also smaller prizes of £500 and 4 x £250 to be won.
If you receive our support magazine, Tidings you will find a book in this months copy. Alternatively you can call us on 0118 939 1537 to buy tickets.
The draw takes place on December 21st and tickets should be returned by 14th December.
Good Luck!