23 April, 2021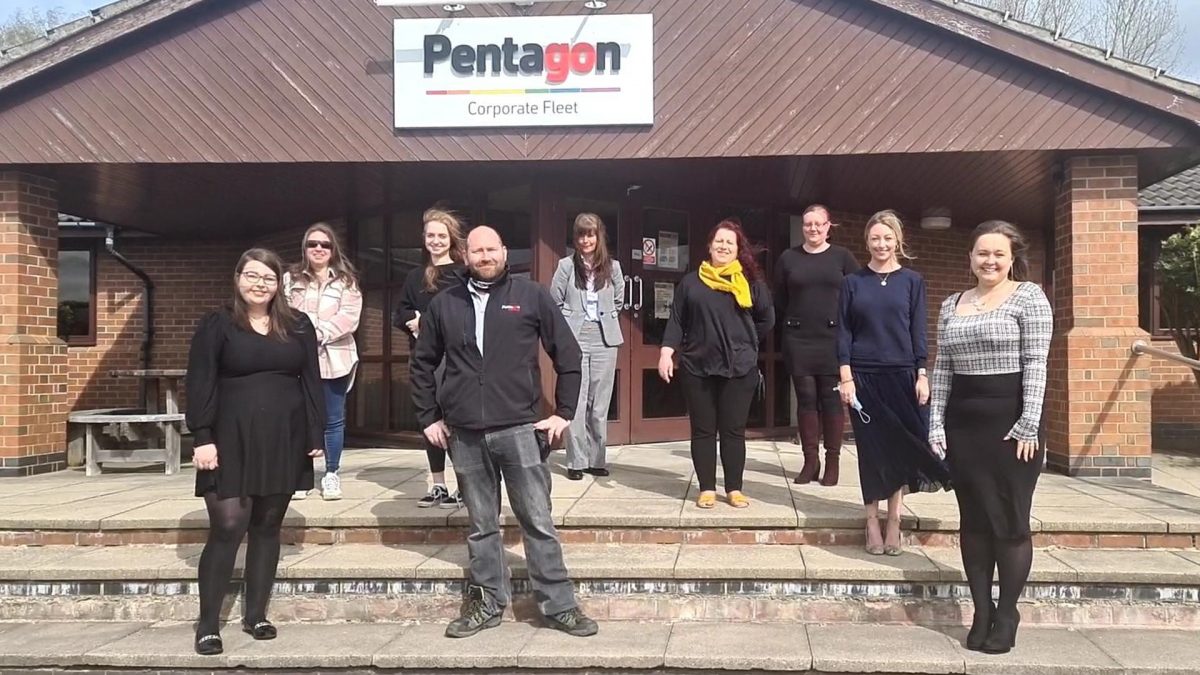 A team from Pentagon Corporate Fleet have decided that this May they are going challenge themselves to cycle, walk or run 100 miles over the course of the month to raise money for Colostomy UK!
We're really grateful to Hannah, Sarah, Chad, Nat, Freya, Janine, Jon, Anne, Debbie, Ian, Richard, and Tamara for choosing to both raise funds and awareness for Colostomy UK.
Hannah explains why they choose to support us.
"Colostomy UK is a charity very close to my heart as both my Mother and Grandfather have stomas.
In February 2020 my Mother, Jeanette, was invited for routine screening, initially a sigmoidoscopy and then a colonoscopy – a high number of polyps were found (not all could be removed) and she was then referred for genetic counselling and subsequent testing. After three long months of waiting, she was informed that she carries the AFAP gene, thus increasing her risk of bowel cancer. She took the difficult decision to have an irreversible ileostomy which was carried out on the 8th February this year. We believe this is genetic, as 15 years ago my Grandfather,  Terry, (her Father) had bowel cancer, also resulting in an irreversible ileostomy. It is possible I will also require the support of the charity in the future as there is a 50/50 chance I also carry the gene… my journey has just started to find that out!
Both are doing so well, and I am so so proud of them both but really do believe that this is a subject that needs to be spoken about more – and people need to be more comfortable talking about it. The work that Colostomy UK do is so important – supporting both ostomates and their families."
Freya's Father will also likely need a colostomy bag due to Crohn's disease – at the moment it affects his day to day life and limits things they can do as a family – Freya mentioned they no longer go on family bike rides, camping and have to plan meticulously when they do go out anywhere.
"It truly is a hidden part of life which needs to be 'out there' more, and I hope by doing this May challenge we can make an impact!"
You can support the team and Colostomy UK by donating through their Just Giving  fundraising page.
If you also fancy fundraising for us, we'll be there to support you every step of the way! Check out our fundraising pages for some great ideas or email fundraising@colostomyuk.org