01 March, 2022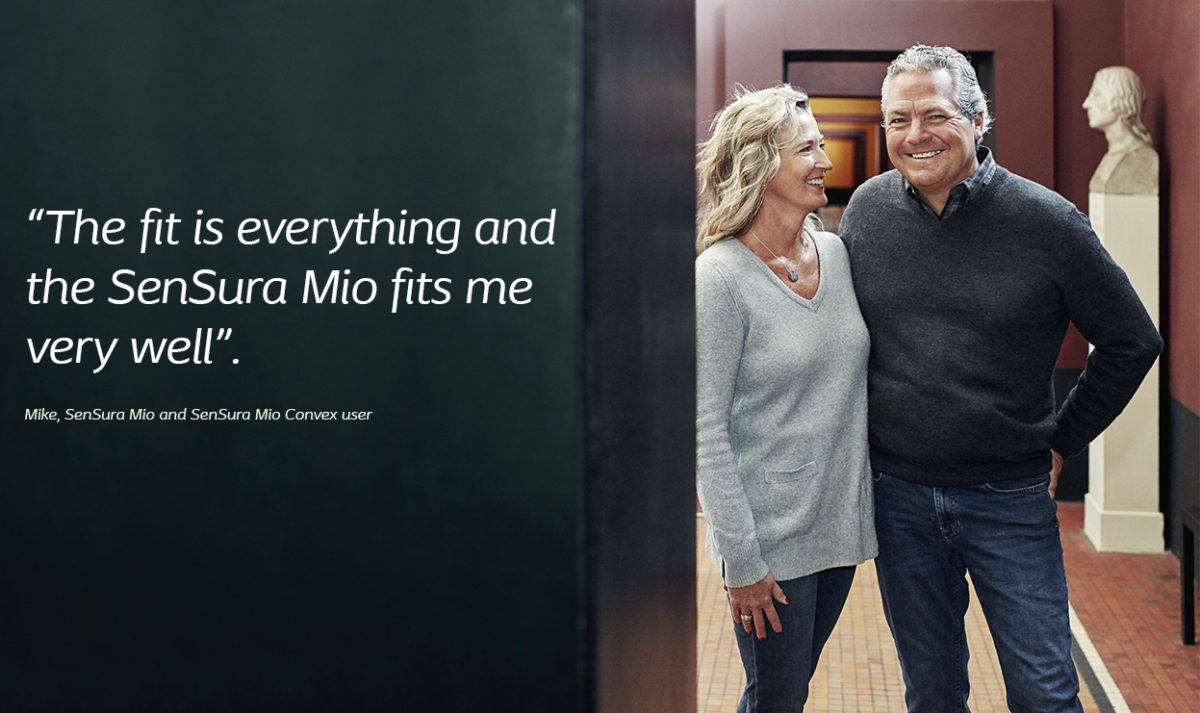 This Feature is sponsored by Coloplast
"The fit is everything and the SenSura Mio fits me very well". – Mike, SenSura Mio and SenSura Convex user
The SenSura Mio is proven to significantly reduce leakage compared to other leading brands on the market*.
Fit comes first and is the first step when considering leakage prevention and skin health.
Finding an ostomy baseplate that is both secure and comfortable to wear whilst you're out enjoying the things you like to do, can be challenging. Not only this, but many ostomates worry about leakage, so it is important to find a stoma bag which provides a secure seal around the stoma and fits to individual body shapes.
What causes leakage?
Leakage happens as a result of your pouch not having a secure enough fit around your stoma and on the peristomal area. Without a snug seal around the centre of your stoma, output can leak underneath your baseplate and this can potentially lead to skin issues and soreness.
Leakage does not necessarily mean your pouch comes away or soils your clothes. It can vary in amount and severity depending on the fit of your baseplate. It is important to highlight that your baseplate should be completely clean when you change your pouch – if it isn't, then leakage has occurred and your fit needs reviewing.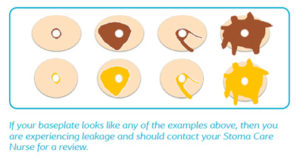 How do I know I am having leakage issues?
Do you have red or irritated skin, whilst also experiencing output on the skin? This would indicate that leaking output is causing skin issues.
Does the hole fit the exact shape of your stoma? Has it got smaller or bigger? A poorly fitting pouch could cause leakage. Any gaps around your stoma could cause output to leak onto your skin and cause irritation. You should regularly check if your stoma changes shape or size.
Has your body shape (body profile) changed? Have you lost or put on weight? Changes to your body profile will affect the fit of your baseplate – you may need a new pouch to accommodate your body profile.
Do you have skin creases or folds around your stoma? This may cause the adhesive to stick poorly to the skin. You should discuss this with your Stoma Care Nurse.
The whole SenSura Mio range is designed with BodyFit Technology®, to follow body movement and provide a secure fit for individual body shapes.  If you would like to try SenSura Mio you can request a FREE sample here .
If you are unsure of your individual body profile, why not try the BodyCheck tool to find the best ostomy solution for you.
*Laboratory Report: TM7064 Leakage test of Confidence Be from Salts and TRE from Dansac, compared to SenSura Mio from Coloplast, Coloplast, Data on file, VV-0283269 and VV VV-0294078