03 May, 2022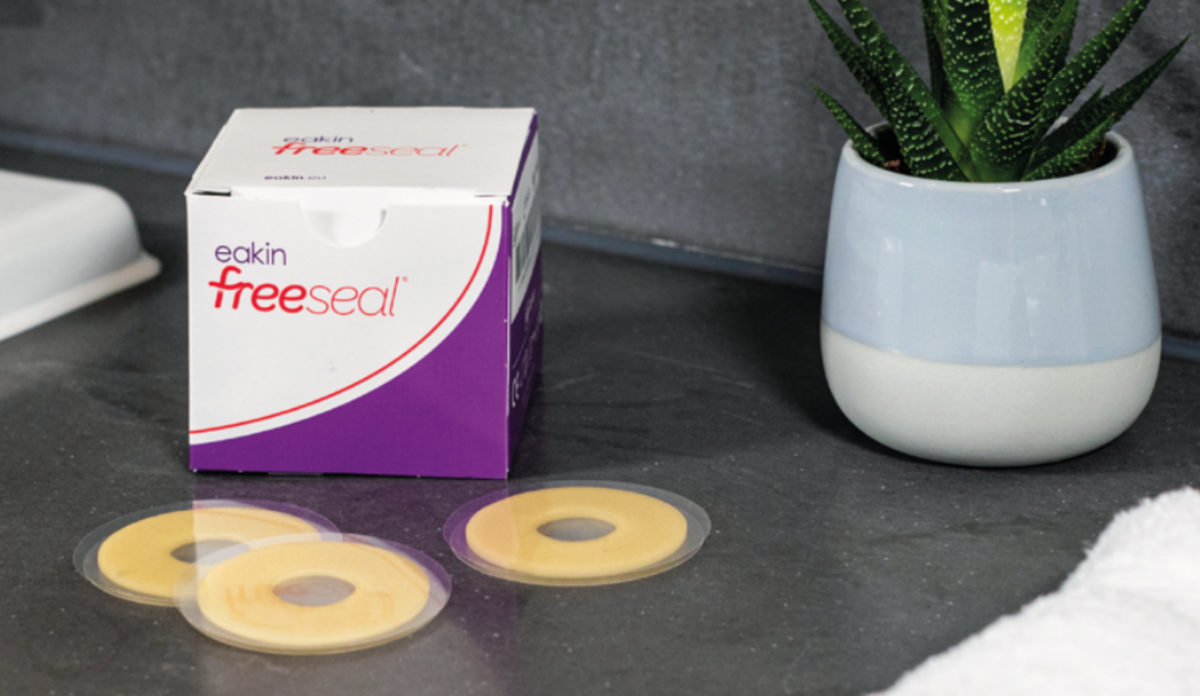 This feature is sponsored by Pelican Healthcare.
At Pelican Healthcare, part of Eakin Healthcare, our aim is to enable ostomates to live with complete confidence, to not have to worry about leaks, and not to have life defined by their stoma. Our new innovative seal, eakin freeseal®, is an entirely new seal formulation that is designed for convex drainable users, aiming to help give ostomates the freedom from leaks and sore skin.
With 4 key features, eakin freeseal® is discreet and secure, while providing effective protrusion of the stoma, to ensure complete confidence for everyday life.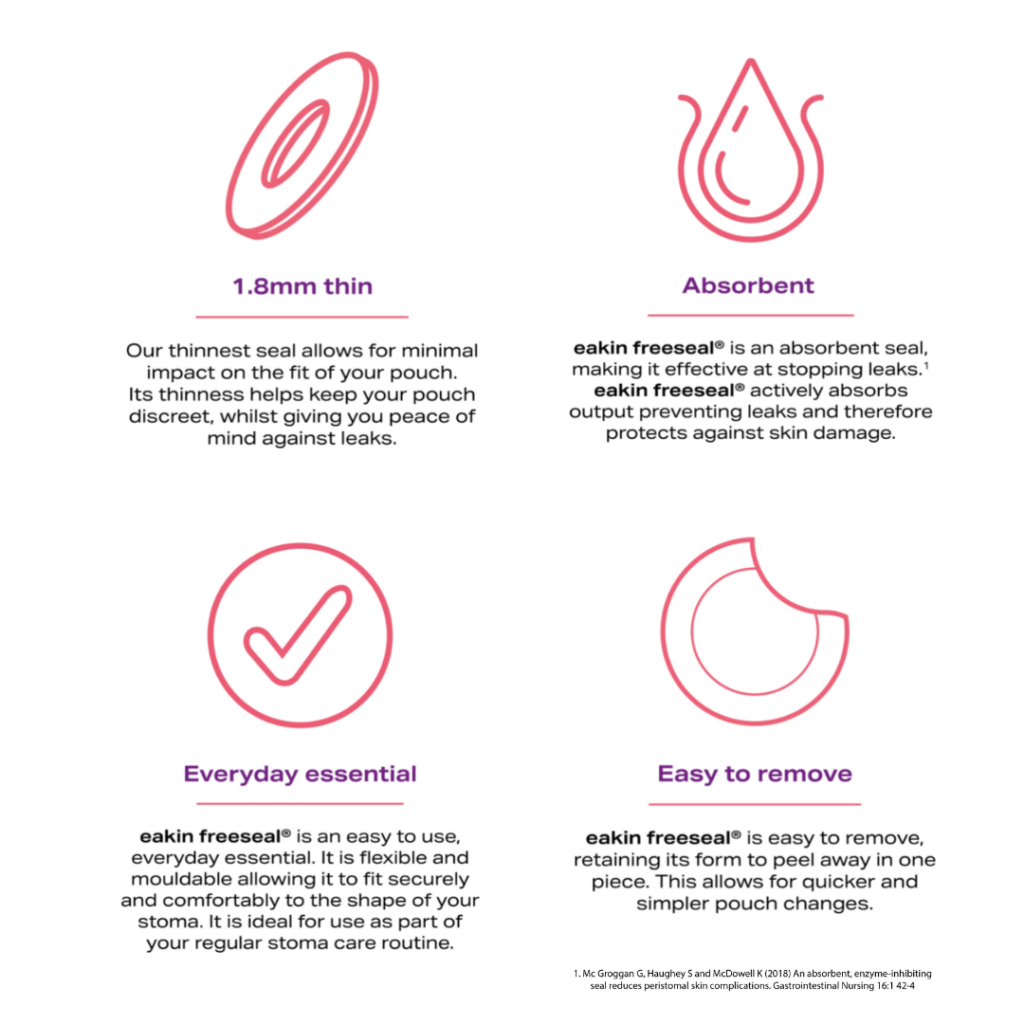 Recent convert Louise, a 36-year-old mum who leads a busy lifestyle working as an Operations Manager, shares how freeseal® has made a big difference to her life.
"I had been looking to switch for a while but couldn't find anything that worked with my peristomal skin, a fair few other barrier rings aggravated my site and wouldn't work the way I wanted them too.
I was sent the eakin freeseal® to garner my general consensus on what I thought, and I made the switch then and there."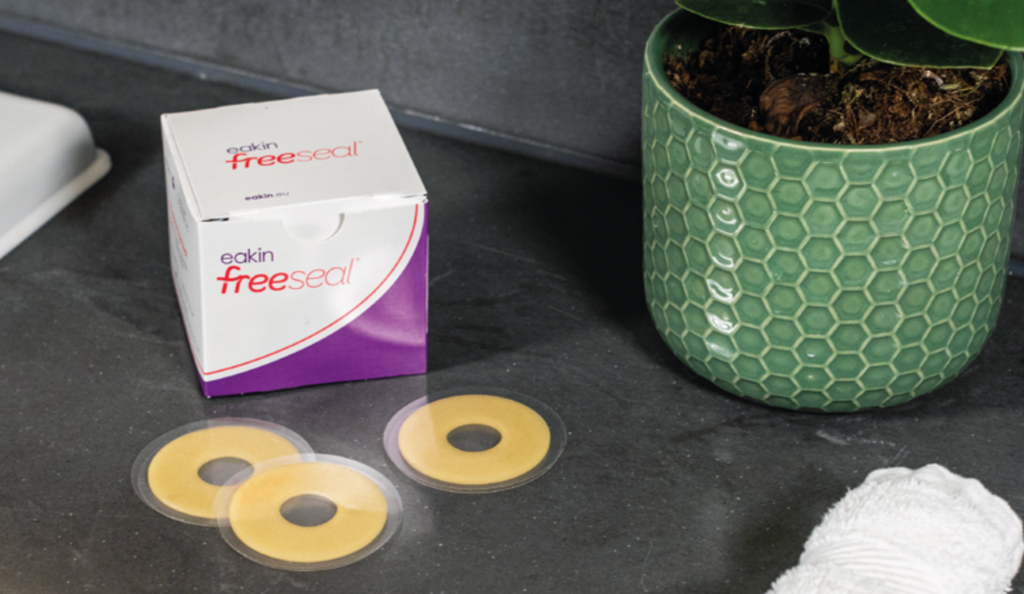 The new formulation of eakin freeseal® is designed to keep the seal mouldable while being only 1.8mm thin – allowing ostomates to stretch, rip, wrap and mould to the shape of their stoma, ensuring a secure and comfortable fit.
Louise was impressed by the thinness of eakin freeseal®.
"I found it incredibly thin, the seal previously was a lot thicker, and I could always feel it underneath my baseplate, with the new seal I can't feel it at all. It's only 1.8mm and it is so easy to use.
I wear my bag for up to 4 days at a time, removing the baseplate and the seal is so easy and there is next to no residue left over on my stoma site which makes cleaning and changing a breeze. For putting on the new one I can still rip and wrap which means I get as close a seal as possible around my stoma."
Louise, also known as @crohnsfighting, has had 3 stomas formed over the past 12 years, and has been using her online platform to raise awareness in the stoma community.
The eakin freeseal® is a must for Louise's stoma routine:
"For me a barrier ring within my stoma life is a must, pairing this with my stoma bag gives me confidence to sleep well during the night, it gives me faith and trust in a system that is right for me and allows me to live my life without worrying about leaks thanks to this trusty little seal."
Fellow ostomate Charlotte, a 30-year-old Estate Agent, has had her stoma for 9 months which has given her a new lease of life. Leading an active lifestyle – spending a lot of time playing football with her 7-year-old and going on holiday – means discretion and security is important for Charlotte.
"Freeseal is amazing! It's so thin, so I barely feel like it's even there! I wear a convex pouch, so I can sometimes be more conscious about it showing but this seal certainly makes it feel more discreet," she comments.
Not only this, but Charlotte no longer has to worry about leaks while she's out and about.
"It's also really easy to mould in to shape whilst feeling really secure, I'm not worried that I'm going to have any leaks. "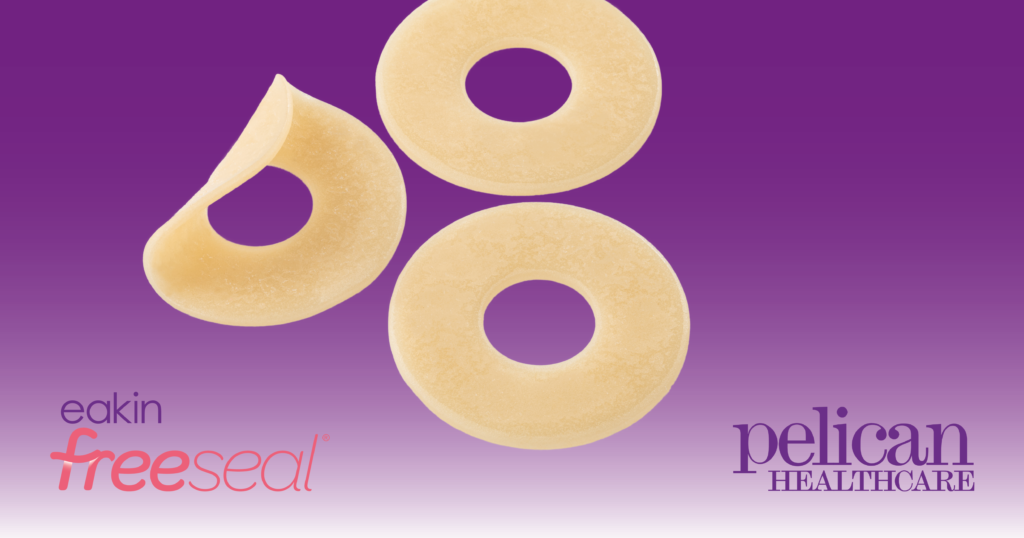 Not only does the thinness of eakin freeseal® provide more comfort and discretion, but the formulation is designed to minimise the residue left on the skin, while it actively absorbs output preventing leaks and therefore protects against skin damage.
If you would like to sample eakin freeseal® visit https://www.pelicanhealthcare.co.uk/product/freeseal/
You can also get your Pelican products through our award-winning sister company, Respond Healthcare. Simply visit  https://www.respond.co.uk/home-delivery/ for more information.
Choose freedom, choose eakin freeseal®