02 June, 2020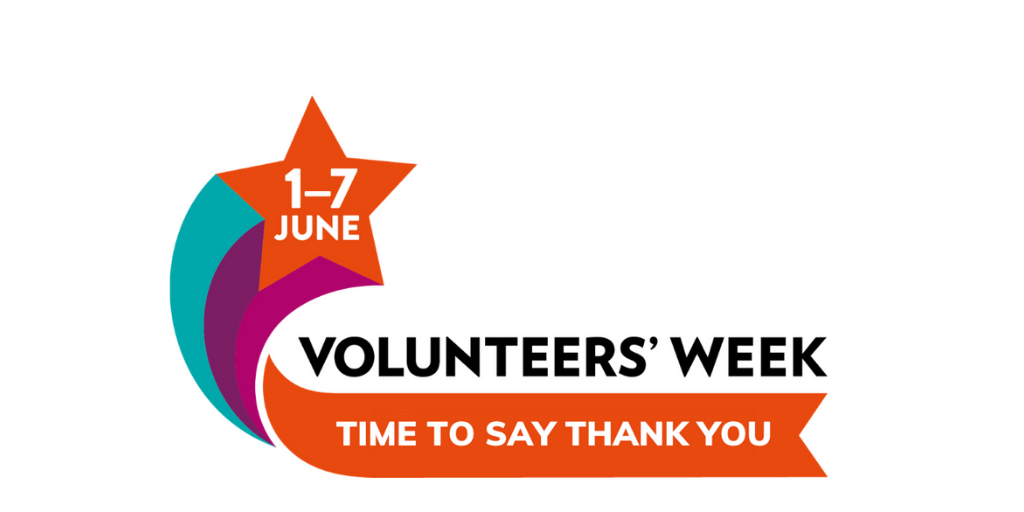 "Not everything that counts can be counted. And not everything that can be counted, counts." – Albert Einstein
The Cambridge Dictionary describes a volunteer as "a person who does something, especially helping other people, willingly and without being paid to do it."
As a volunteer-centred charity, we are proud to support Volunteers' week. It's a great opportunity for us to recognise, celebrate and say a big 'THANK YOU!' to all our volunteers (past and present). They have been central to Colostomy UK right from our beginnings in the 1960s. Our volunteers figure prominently in our decision making and planning and, thanks to them, we are able to provide consistently high quality support to those who need it.
Our volunteers are involved in every aspect of Colostomy UK's work. They: take calls on our Stoma helpline; engage with their local community; help us to produce Tidings and our support literature; are admins on our private Facebook group; fundraise for us; act as our trustees. Without exception, our volunteers are passionate about helping fellow ostomates and their families. Having been through the experience of stoma surgery themselves, they are driven to volunteer by the desire to give something back. Here are some snippets of what they say:
'I enjoy speaking to people at open days and on the phone. I can empathize with them and seeing some go away looking a bit happier, seems worthwhile!'
'Enjoy open days and speaking to people'.
Enjoy talking and giving confidence to others.'
Enjoy talking to people about issues- I had so much help and had to give something back.
'Give back- NHS saved my life- very lucky to be here'.
'So many people don't have knowledge about dealing with a stoma in an everyday way.'
'Great to be trusted to the extent we are'
'Can identify problems and give something back'
'When callers realise they are speaking to someone with a stoma it is a reassuring experience for them'.
In 2019, Colostomy UK's volunteers were very busy. They attended 105 hospital and stoma industry open days on our behalf. From Edinburgh to Glasgow, Bradford to Ballymena, and Wakefield to Walsall, they were there, offering advice, support and a friendly ear, as well as signposting people to the many free services Colostomy UK offers.
Our volunteers helped us answer 3,861 calls to our Stoma Helpline, providing callers with the knowledge and advice that only personal experience can bring. They helped ostomates with day-to-day stoma management issues, as well as the concerns they have 'living with a stoma' such as body image and foreign travel. They also took calls from carers, such as those looking after a person with dementia and a stoma.
Volunteers also helped us to produce each issue of Tidings, our support magazine. Volunteers are an integral part of the magazine's editorial board, making sure that every article was relevant and engaging for our readership. They also use their writing and proofreading skills to ensure articles are free of errors!
They helped launch and participated in our Stoma 66 campaign, which encouraged and supported hundreds of ostomates to make positive lifestyle choices and be more active.
Volunteers also actively support our Stoma Friendly Toilet Campaign- engaging with organisations in their local communities, encouraging shopping centres, local councils, theatres, and leisure centres to make their accessible toilets stoma friendly.
Our volunteers and Team Colostomy UK champions supported Colostomy UK by raising thousands of pounds through fundraising, competing across the UK in sporting events, and representing us on the Rugby League pitch. Their efforts generated a buzz in local and national media, which in turn helped to raise general awareness about stomas and what life was like living with one.
The impact our volunteers have on the people we support is much more tricky to measure. This is because we rarely get to hear about the lady who ventures out for the first time since stoma surgery, empowered to do so by knowing that the facilities in her local shopping centre are stoma friendly. Likewise, it's not often that we get to find out about the couple who, after talking to a volunteer about air travel, feel confident enough to take their first foreign holiday after surgery. Then there's the teenager who thought they'd never play sport again and reads about a member of Team Colostomy UK, back on the pitch after 29 surgeries…
But we do know that it happens, because through letters, emails, and increasingly via social media, more people are starting to tell us their stories and of the impact our volunteers and champions have had on them.
Volunteering is about giving, contributing, and helping other individuals and the community at large. It is working with others to make a meaningful contribution to a better community.
We're proud to say that at Colostomy UK the contribution of our volunteers has and continues to have a hugely positive impact on the ostomate community.