02 March, 2023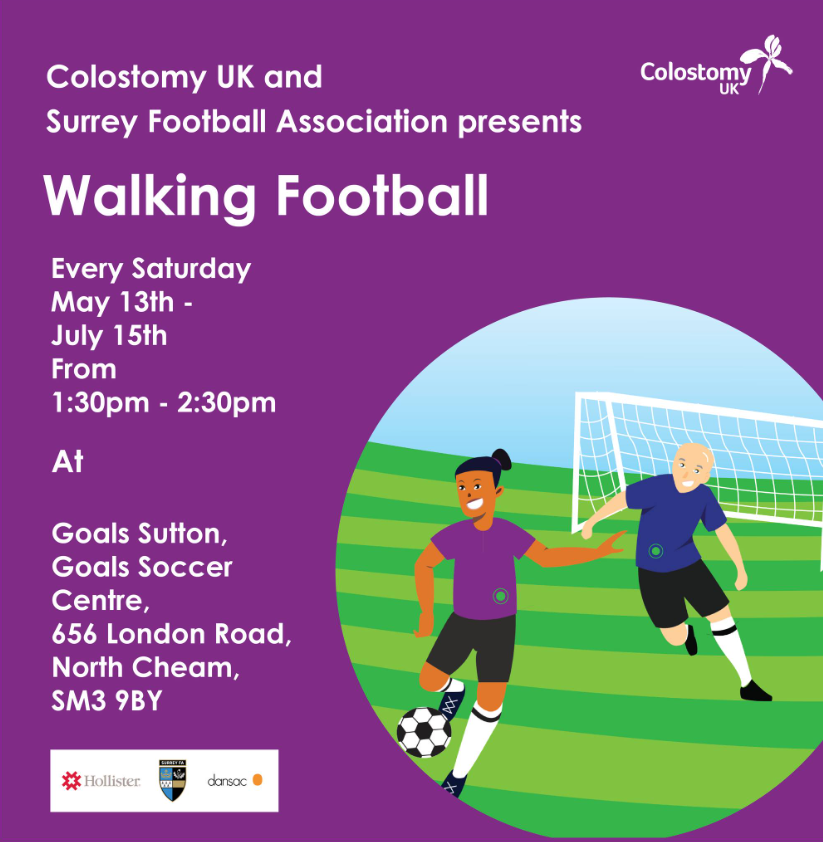 We've teamed up with the Surrey Football Association and Hollister to launch our exciting new Active Ostomates Walking Football project!
Walking Football  is ideal for anyone who just wants to play football for fun, Walking Football opens the door for players who want to continue playing, or want to return to the game, or who haven't played that much before.
The slower pace and reduced physical contact makes Walking Football a great way to display your touch, passing and shooting.
Our sessions are open to males and females  aged from 18 years upwards, and you can bring a friend or family member along too.
Sessions will start on Saturday May 13th from 1.30pm to 2.30pm and every Saturday up until July 15th,  at Goals Sutton, 656 London Rd, Sutton SM3 9BZ. Full directions can be found here https://www.goalsfootball.co.uk/clubs/south-east/sutton/
It's free to sign up and take part. Just complete the form here  and we'll be in touch with more details soon!